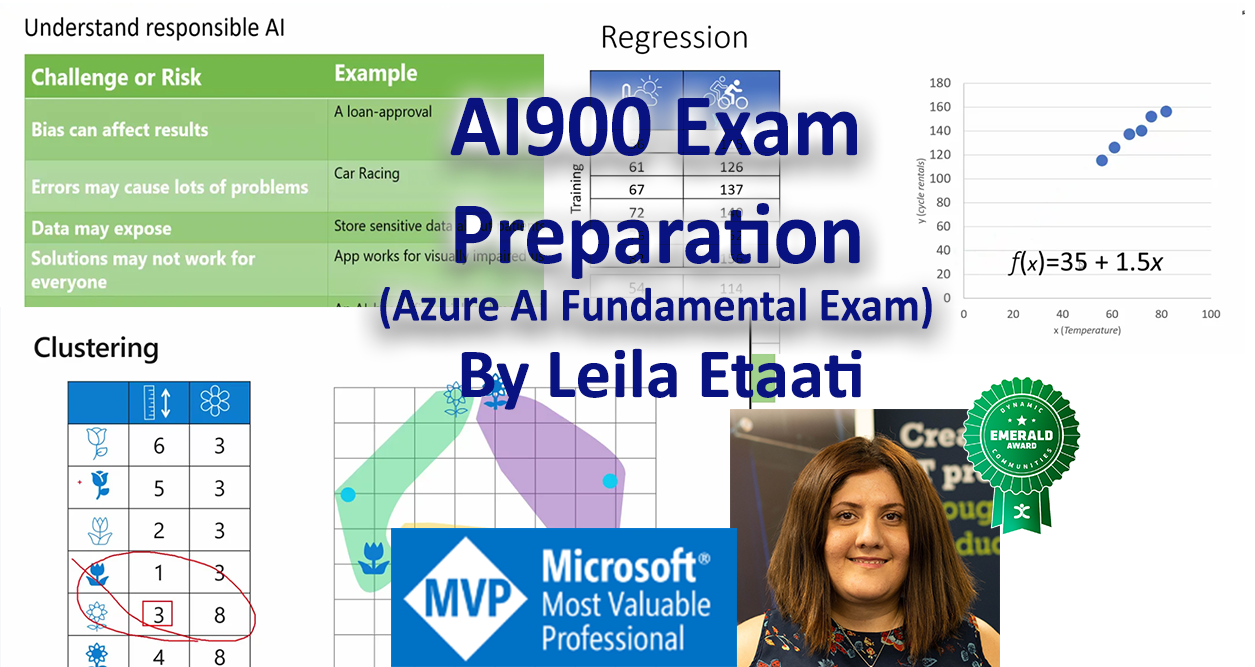 In this course, the audience will get familiar with five main modules of the AI900 exam learning path from https://docs.microsoft.com/en-us/learn/certifications/exams/ai-900
This course follows all instructions for the Microsoft learning path. This course can be taken for people who did not know about AI and ML or attend the Ai 900 exam preparation. This course aims to have a guide through all modules and give a spirit of hands-on some fundamental azure AI service.
To get ready for the exam, while watching the related videos, also check the related learning path from here
Also, check the knowledge check session at the end of each module.