Description
RADACAD Bootcamp: Power BI and AI – from Rookie to Rock Star
Length: 2 days.
Delivery method: In-Person
Dates and Location: Check the options
Type of training: Public
Language: English
RADACAD Bootcamp is a 2-days course, run through our premier Power BI and AI content by Reza and Leila in-person. This event would be full of hands-on labs and designed in a way that gives you most of the training value in a short timeframe. If you haven't used Power BI or AI technologies at all, and are a complete beginner, or on the other hand, if you are an advanced and experienced user, you will get a lot of learnings and takeaways from this course. The course is in two days modules:
Day 1: Power BI
Day 2: AI
This course is delivered to thousands of people all around the world, check out only a few of the recommendations at the bottom of this page, and check some of our clients.
Detailed Agenda:
Power BI from Rookie to Rock Star

Basics and Visualizations
Power Query and Data Transformation
Modeling
DAX and Calculations
Publishing and Sharing
Architecture and Administration

AI Definitive Guide

AI in Power BI

Cognitive Services
Azure ML Studio and Services
Visualization and Embed AI in Power BI

AI Application with Power Apps and Microsoft Flow

Power Apps and Flow
OCR Application
Calling Cognitive Services API in Microsoft Flow
Detailed agenda of topics above:
https://radacad.com/power-bi-training
Takeaways from this training:
You will learn about all the components of Power BI. This is a hands-on course. You will learn how to do things in practice
You will learn all AI components of Microsoft and how to use them in your applications in practice.
You will be able to use the learning of the course right after the course in your real-world challenges and scenarios
You will have access to all training materials: handout, files, data sources
You will receive a certificate of completion
You will have the opportunity to talk with Reza and Leila and get the answer to all your questions
Instructor: Reza Rad & Dr Leila Etaati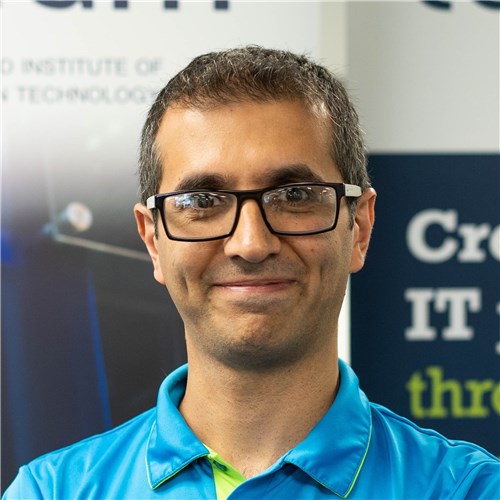 R is the world well-known name in the Microsoft BI field. Reza Rad is Microsoft Regional Director, a speaker in world's best and biggest Microsoft Data Platform, BI and Power BI conferences such as Microsoft Ignite, Microsoft Business Applications Summit, Microsoft Data Insight Summit, PASS Summits, PASS Rallys, SQLBits, TechEds, and so on.  He is the author of books on this topic, and he has more than 15 years' experience in Microsoft BI technologies. Reza is the founder of RADACAD and a consultant for more than decades. He is also a Microsoft Certified Trainer for years. He is Microsoft Data Platform MVP (Most Valuable Professional) focused on BI and Data Analysis; Microsoft has awarded him MVP because of his dedication and expertise in Microsoft BI technologies from 2011 till now (more than eight years). He is the author of Power BI book from Rookie to Rock Star.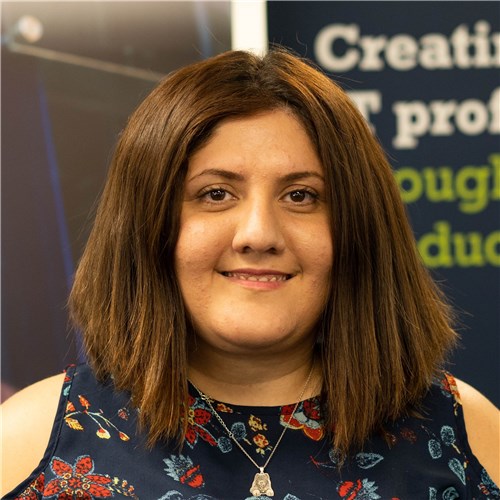 Leila is the world well-known name in the Microsoft Data Science field. Leila Etaati is Microsoft AI, and Data Platform (Most Valuable Professional) focused on AI and BI Microsoft technologies; Microsoft has awarded her MVP because of her dedication and expertise in Microsoft BI technologies from 2016 till now, she is one of two AI MVP in Australia and New Zealand. She is a speaker in world's best and biggest Microsoft Data Platform, BI and Power BI, AI conferences such as Microsoft Ignite, Microsoft Business Applications Summit, Microsoft Data Insight Summit, PASS Summits, PASS Rallys, SQLBits, TechEds, and so on.  She is the author of some books on this topic, and she has more than 11 years' experience in Microsoft BI technologies and Data science. Leila is the co-founder of RADACAD and a consultant for more than seven years. 
What others say about the training and trainer
Kenny McMillan, Sports Physiologist / Data Analyst, Frankfurt, Germany:
I attended RADACADs "Advanced Analytics" course recently in Frankfurt in May 2017. Being a regular user of Power BI (with a science background ) the course was extremely helpful in showing me how to incorporate R data visualizations into Power BI dashboards and for introducing me to machine learning using the Microsoft ML Studio. Leila is an excellent and extremely knowledgeable instructor and explained complex data analytical concepts and methodologies in an easy-to-understand manner. I thoroughly recommend this course to anyone who wants to expand their data analytical skills and knowledge.
Martin Catherall (Microsoft Data Platform MVP):
As part of SQL Saturday Auckland 2016 I attended an "Analytics with Power BI and R." pre-con with Leila. Leila took the class's knowledge from rudimentary to competent in a day. We first looked at R, the language and the software. Once these skills were obtained we started to look at Power BI and the integration that it has with R. We worked through a few examples and Leila answered all of the class's questions and offered to provide supplementary material for some of the more advanced questions. I left the class feeling that my R and Power BI knowledge was at a competent level and ready to dive into some of the more advanced material that Leila provided.
Daniel R Tuma, Senior Systems Analyst at Cleveland Metro Schools, Ohio, USA
I spent probably about two weeks looking for a good Microsoft Power BI class that would cover all of the aspects of the program. I wanted to walk away from the class being able to apply what I learned immediately. Most training companies that I looked into were in a state of flux with Power BI mostly due to the transitions that Power BI itself was going through. Then I stumbled on the RADACAD web site. Reza Rad touted a course that he taught named "Power BI, From Rookie to Rock star." If the class was indeed an A to Z course, then it was exactly what I was looking for. The class outline seemed to include every topic on my checkoff list plus much more. I decided to give Reza a try.
Reza completely lived up to his hype. He took us through a natural progression of the software, using example after example of how to complete a task. We went through real world scenarios, a bare minimum of two scenarios for each minor topic. I was completely impressed with his Power BI knowledge, understanding and abilities. Any question we came to Reza with was answered completely and with even more examples.
After the class, my goal of immediately applying what I learned was attained. Right away I was able to successfully pull and massage data, create useful reports and post them to dashboards.
I would recommend Radacad Power BI Training without hesitation.
Jeffrey Weir; Independent Consultant, Wellington, New Zealand
I learned a lot from this course: it gave a great overview of what's possible both right from the UI, and what more awaits if you lift the hood and pimp the engine. It's incredible to see just how much PowerBI and PowerQuery radically simplify what I would otherwise have to do with many, many lines of complicated VBA code. And Reza is a masterful user of this tool.

Note that Reza covers a lot of ground in this course, and it is pretty fast paced. While you can take a laptop and follow along as Reza takes PowerBI/Powerquery through its paces, for the one-day course my recommendation would be to keep that laptop closed, and simply sit back and watch Reza in action, so you can fully concentrate on just how simple this tool is to use in the right hands as well as think about how you might use the tool to your own ends and ask questions along those lines. You can always purchase the video course (if it's not already included in your course) and step through the material again at your own pace.
Rob Wilby; Independent Consultant, UK
I must say your "Power BI Essentials" course has been the most comprehensive Power BI course I have found to date and seeing how you work with data especially the little tricks naturally introduced at just the right moments has made this course a pleasure to take.
Martin Catherall – Data Platform MVP, PASS Regional Mentor
I attended Reza's Power BI pre-con "From Rookie to Rock star" at SQL Saturday Brisbane in May 2016. I was a complete Power BI novice, having only previously accomplished a few very basic things with Power BI. Reza took the group through all the components that make up environment. He explained how they had evolved and took the group through walk-throughs of each one. Reza was great an answering questions from the audience at the event and going into extra detail if necessary. All-in all, I would say that I'm now a very confident Power BI user after attending Reza's pre-con.
Dan Cheshire, Senior Project Manager Air New Zealand
Reza does not just know Power BI like the back of his hand, he is the most commercially aware BI person I know.  He understands that companies work in the real world and that data isn't always clean and needs manipulation for it to work and be useful.  When Reza worked on our project, nothing phased or flustered him, he always came up with solutions for problems that seemed to me as insurmountable.  Can't recommend him enough, invest in Reza as he will not only save you a whole heap of time, but he comes up with long lasting and very powerful Power BI solutions for your business.
Sonia Buckley, Data Analyst at Zoom2u, Sydney, Australia
We have started to use Microsoft Power BI and whilst Microsoft tutorials are helpful, if you are not used to DAX then it is very difficult to get your head around and there is little other resources that don't cost an arm and a leg.  I had a call with Reza who made my life so much easier in just under an hour!  Any time spent speaking to Reza will be well worth it – I have saved hours of trying to get my head around our dashboards by getting some very useful tips and explanations on why things are done the DAX way!  Not only that but he is very patient and straight forward.  Highly recommended!
R. Kemp, Canada
The course was an excellent investment overall, it exceed my expectations.  It was well paced and presented.  The instructor, Reza Rad, was excellent and was able to answer all my questions and explain complex idea in a manner that was easy to understand and follow.  I had been using Power BI Desktop for a number of months prior to taking this course, but wish I had attended it sooner!  The course structure of 1 day of overall Power BI and followed by 4 days of more intensive instruction on the various parts of Power BI allowed for a basic understanding of the whole, and then more comprehensive learning. The live-on-line experience worked well technically and allowed for questions and problem-solving with the instructor.  I learned a lot about Power BI and this course gave me a great foundation for using Power BI to clean, model, design, and share reports using a variety of visualizations that will provide business intelligence to my company.  I would recommend this course to anyone wanting to learn Power BI either as a starting point or even after you have used the tool to deepen your understanding and build your skill-set.
Cancellation:
Cancellation up to 5 weeks before the event: full refund minus administration fee ($50) and credit-card processing fees (if applicable).
Cancellation from 5 weeks to 2 weeks before the event: 50% cancellation charge, 50% refund
Cancellation from 2 weeks before the event: 100% cancellation charge, 0% refunded.
Transfer:
Transfer of ticket to another person is possible anytime before the course.
No Show:
No fee will be refunded for no show.
Save
Save
Save
Save
Save